Perkins, Ellis, Wiseman, Davlin, Cole & Holman Take Home Hardware
Rob Nugent, Track Announcer/Social Media
THE EVENT
POCOLA, OK (March 26TH, 2016) – The first regular night of weekly racing saw the gate and start times moved back one hour earlier and six different winners in the last two weeks take home the hardware for their A Feature wins. The weather also cooperated much, much better than the season opening races the previous weekend. The afternoon's activities also featured an Easter egg hunt, free hot dogs and drinks, free photos, Easter baskets and candy from the Easter Bunny, plus drawings for free bicycles and Power Wheels for all of the kids under 13 who attended the races on Saturday.
The pre-race ceremonies started at about 6:15 PM with the invocation and a parade lap with the nation's colors during the National Anthem.
First up on the agenda for the evening was heat racing for the Pure Stocks, IMCA Sport Mods, IMCA Stock Cars, IMCA Modifieds, Super Stocks and the ultra-fast TSS Modifieds.
The intermission was next and gave everyone a chance to make a pit stop at the restrooms and get some of the concession food, including some world famous Menasco BBQ smoked bologna sandwiches and an ice cold Coca-Cola soft drink. There was also some 50/50 funds given away at intermission, along with some free admission passes for future racing.
TOP THREE
The Pure Stock A Feature hit the track first and Chris Perkins (88 – Rudy, AR), last year's track champion, took home the win as Wesley Bourne (5 – Rock Island, OK) finished in second ahead of Ethan Hunter (1/4 – Alma, AR).
The IMCA Sport Mod A Feature was up next and saw Logan Ellis (118 – Wagoner, OK) pick up the win as Kayden Menasco (49K – Dora, OK) finished in second and Aaron Scroggins (1/4 – Neosho, MO) in third.
Next up was the IMCA Stock Car A Feature that saw Mike Wiseman (1 - Muskogee OK) pick up the win ahead of Chuck Smith (55 – Can Buren, AR) and Keith Heaslet (5 - Indianola, OK).
The IMCA Modified A feature was next and saw Tate Cole (89 – Fort Gibson, OK) take home the winner's paycheck while Chuck Bumgarner (55 - Muskogee, OK) finished in second ahead of Jason Payton (6 – Greenwood, AR).
The Super Stock A Feature rolled out next and Gene Davlin (26 – Shady Point, OK) win as his son, Dylan Davlin (26D – Shady Point, OK), and H Palmer (X15 – Muldrow, OK) finished in second and third, respectively. There was a disqualification in post-race tech of Danny Southerland (93 – Shady Point, OK) for a trailing arm violation.
The TSS Modified A feature was up last with Brent Holman (17 – Rogers, AR) taking home the checkers ahead of Randy Henson (10H - Alma, AR) and Jeremy Vaughn (8 – Pocola, OK) in third.
All race results, including heats and qualifying features, are available by clicking on the Results tab. Current track point standings are available by clicking on tthe Points tab.
NEXT TIME
Tri-State Speedway will return to action again on April 9TH, 2016 for a night of point racing in all classes. We will be closed on April 2ND, 2016.
Pit gates will open at 3:00 PM with the grandstands opening at 4:00 PM. Hot laps will begin at 5:30 PM with pre-race ceremonies to follow. Information on admission pricing and our complete 2016 racing schedule can always be found by clicking on the appropriate tabs or menu items Also, be sure to stay up to date with us via our social media channels on Facebook, Twitter, Google+ and YouTube which can be found by clicking the icons on the bottom of our pages or by adding a "/" plus "Facebook", "Twitter", "Google+" or "YouTube" at the end so it looks like www.Tri-StateSpeedway.com/Facebook, etc.
Unfortunately, winner's photos will not be available until after the race program on April 9TH, 2016. Please accept our apologies and we are working to correct this issue.
We will see YOU soon!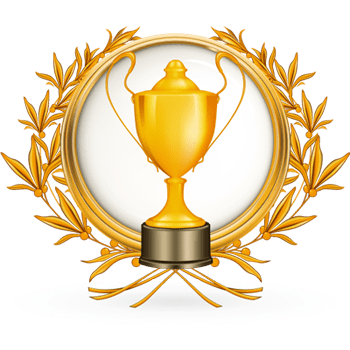 ---