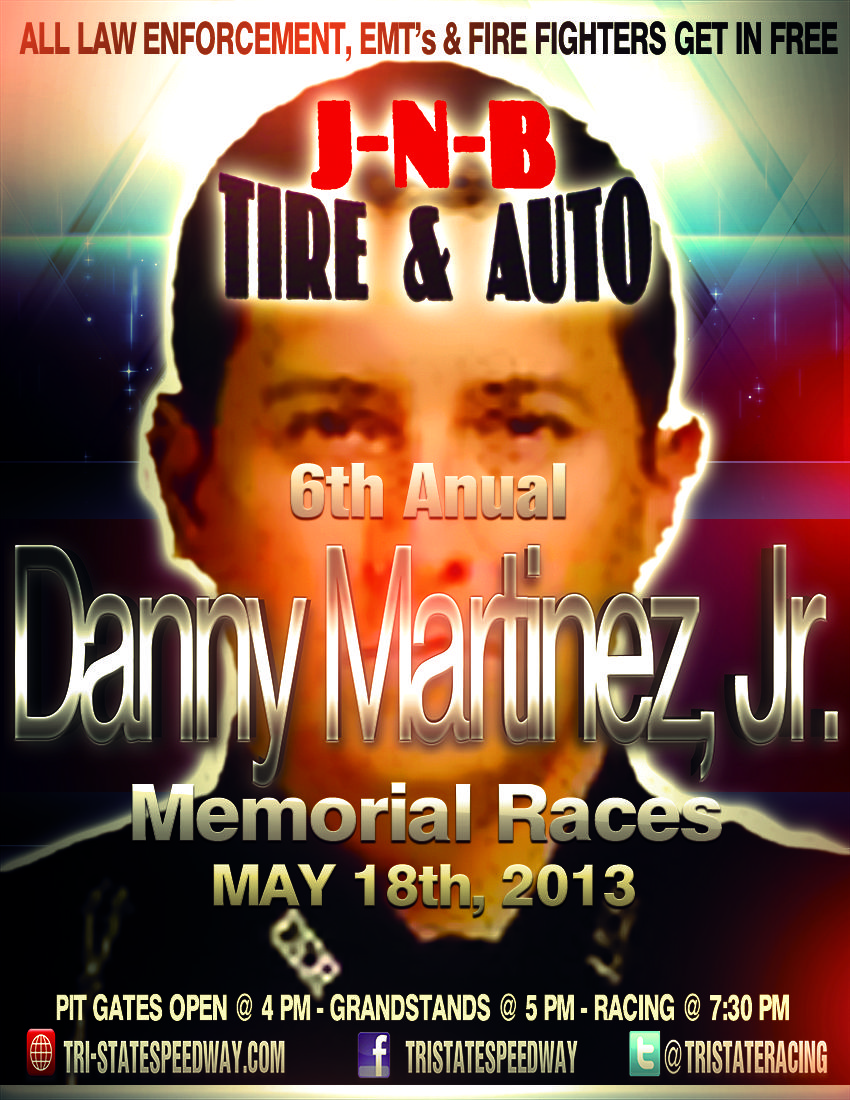 Above is this weekend's flyer for the 6th Annual Danny Martinez, Jr. Memorial Races and Law Enforcement, EMT, and Firefighters night at Tri-State Speedway.
ALL law enforcement, EMT's/Paramedics, and Fire Fighters will get in FREE with their ID's.
We invite EVERYONE to come out and support our "support" personnel who take care of 24 hours a day, 7 days a week and 365 days a year!
We will also be raising money to help fund the Officer Daniel C. Martinez Memorial Scholarship Fund at the University of Arkansas at Fort Smith.
JUST ANNOUNCED: There is a $100 "bounty" on anyone who can beat Factory Stock driver, Rick Edgerton, who has won four "A" Features in a row. To be eligible, your car must be 100% legal, by TSS Factory Stock rules and pass post-race inspection. The "bounty" will be paid only to the highest finishing car ahead of Rick in the "A" Feature. Rick must also finish the race for the "bounty" to be awarded.