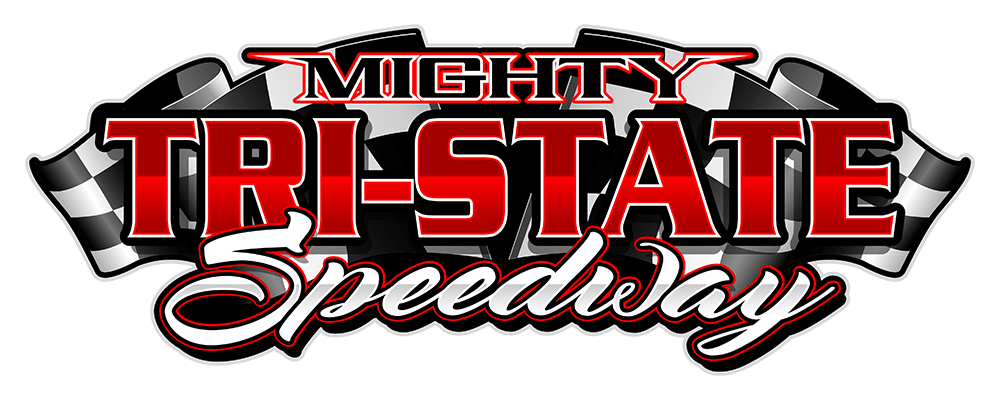 Details
The 2019 Tri-State Speedway schedule has been released! The schedule includes all the big races that you have come to love and enjoy at the mighty Tri-State Speedway, plus sprint cars and late models, too!
As with any schedule, some dates and/or sponsors, may change at any time, but this is pretty much what you can plan your season with.
Up first will be the Annual Car Show and first play day of the season on March 16th.
We'll see YOU there!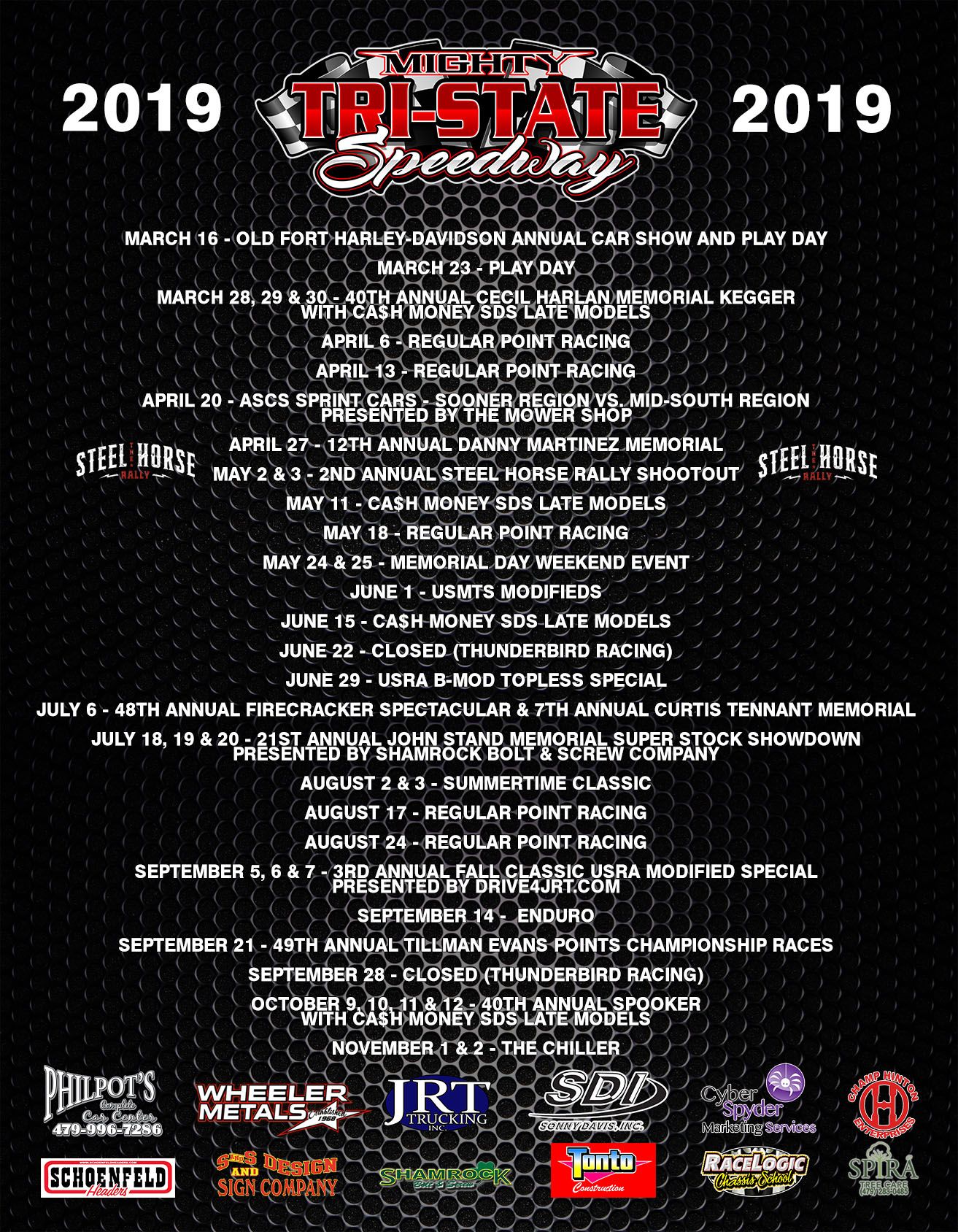 Click the flyer above or here for a black and white printable version.