ADDED MONEY!
Pure Stocks - $225 to win!
Factory Stocks - $250 to win!
Smith Chevrolet USRA B Modifieds - $250 to win!
Economy Modifieds - $300 to win!
Super Stocks - $350 to win! 16 or more cars - $400 to win!
USRA A-Modifieds - $701 to win! 20 or more cars - $826 to win!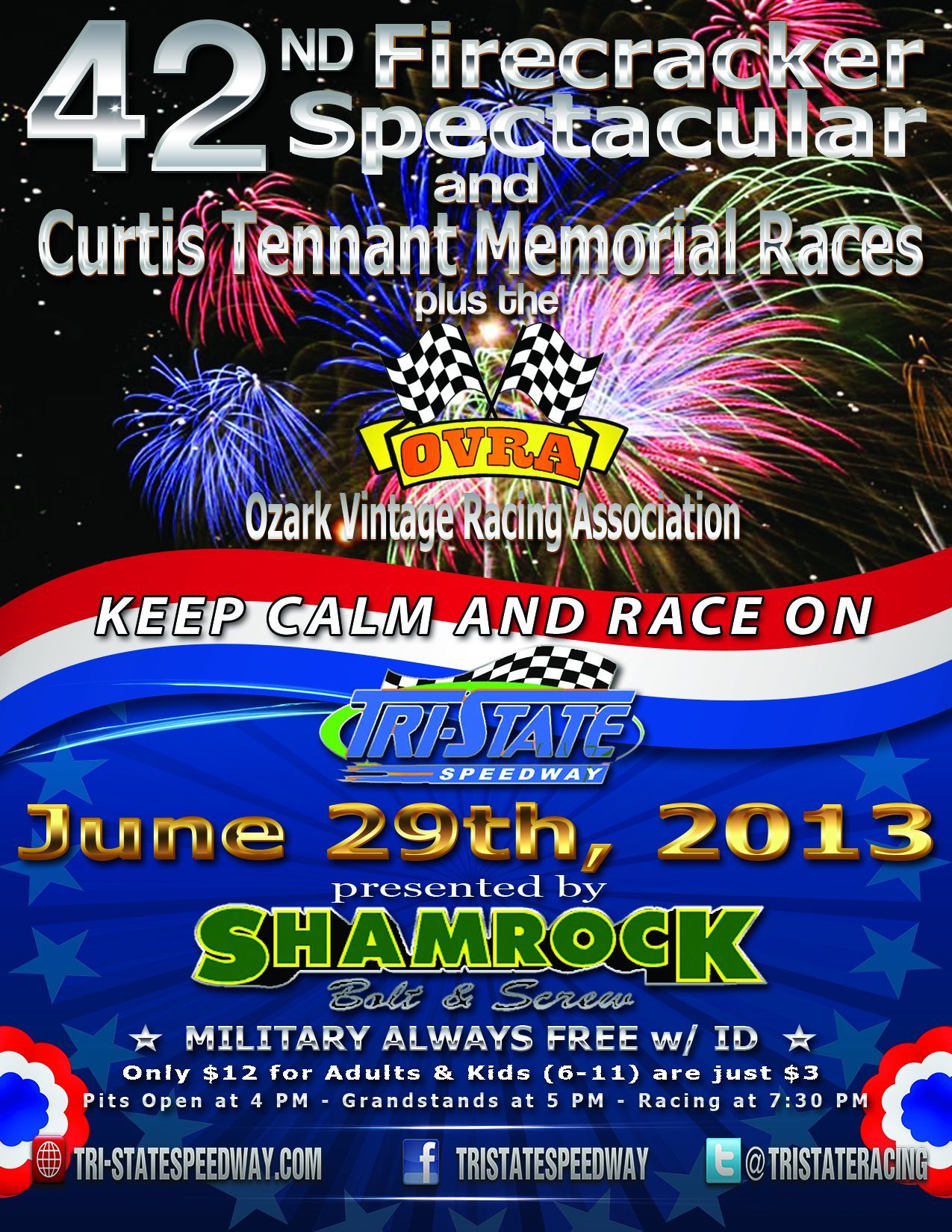 Everyone needs to wear their orange Curtis Tennant T-Shirts or any orange shirt if you weren't able to get one.
The Ozark Vintage Racing Association (OVRA) will also be on hand with their classic restored race cars for show, racing and FREE rides for the kids after the race program.
Thanks to Darren Cat Bailey at Bailey Powder Coating and John and Carolyn Holderfield, the USRA A Modifieds will be racing for a possible $826 winner's check!
Where are you going to be this Saturday night?