Finish
Car
Driver
Hometown
1
40
Miranda Carver
- Lockesburg, Ar
2
66
Donald Ellenbarger
Van Buren, Ar
3
5
Wesley Bourne
Cameron , Ok
4
5-0
Kenton Hughey
- Muskogee, Ok
5
3T
Stefan Palmer
Lowell , Ar
7
41B
Jalen Brewton
Alma , Ar
8
33R
Fred Ross
Enterprise , Ok
9
88
Chris Perkins
Rudy , Ar
10
2
Jesse Garner
- Alma, Ar
11
10
Cody Collingsworth
Rudy , Ar
12
00
James Smith
Fort Gibson,, Ok
DNS
42J
Justin Burt
- Lockesburg, Ar
IMCA Sport Mod - B Feature
Finish
Car
Driver
Hometown
1
4960
Kayden Menasco
- McAlester, Ok
2
39
Steve Muilenburg
- Sparta, Mo
3
77
Gerry Vaughn
Pocola, Ok
4
25X
Jimmie Wright
Piedmont , Ok
5
1
Ken McCarty
Rogers,, Ar
6
26H
Michael Holzman
, Bokoshe, Ok
7
14K
Nathan Clark
Muskogee , Ok
8
86
Shawn Ply
- Joplin, Mo
9
25A
Ryan Adams
Fort Smith, Ar
10
71
Cody Rongey
Booneville , Ar
11
1S
Tandy Sullivan
Spiro , Ok
Factory Stock (I-Stock) - B Feature
Finish
Car
Driver
Hometown
1
7A
Andrew Bohanan
Stigler , Ok
2
17
Brent Grover
Pocola , Ok
3
35
Kris Vaughn
- Pocola, Ok
4
48X
Shelley Carver
- Lockesburg, Ar
5
3JH
Jason Hurt
Mansfield , Ar
6
4+4
Jerome Heinrich
Huntsville , Ar
7
1N
Nick Korte
- Huntsville, Ar
8
327
Dale Richardson
Muskogee , Ok
9
77B
Robert Hunter
Haileyville , Ok
10
77V
Joshua Vaughn
- Pocola, Ok
DNS
5
Keith Heaslet
Indianola , Ok
DNS
77
Kyle Woody
Crowder, Ok
Finish
Car
Driver
Hometown
1
19S
Kyle Slader
- Muskogee, Ok
2
43
Dennis Schoenfeld
Van Buren, Ar
3
74
Kent Bright
Sand Springs, Ok
4
9
Brint Hartwick
- Red Bud, Ar
5
40
Taylor Carver
- Lockesburg, Ar
6
32
Neil Kemp
- Kirby, Ar
7
92
Brandon Henry
Ozark , Ar
8
29
Clark Plyler
Glenwood , Ar
9
2
Thurmon Blanton
- Bonanza, Ar
10
94
Dustin Leatherman
Muskogee , Ok
11
92J
Cody Jones
Fort Smith, Ar
12
5
Shawn Sweeten
Pocola , Ok
13
27
Ron Grover
Pocola , Ok
14
60
Chuck Knight
Fort Smith, Ar
15
57
Jimmy Douglas
Spiro , Ok
16
X13
Charles Shavalier
Fort Smith, Ar
DNS
39
Robert Southerland
Bokoshe, Ok, Ok
IMCA Modified - B Feature
Finish
Car
Driver
Hometown
1
33
Steve Mullenburg
- Sparta, Mo
2
9
Brint Hartwick
- Red Bud, Ar
3
1/2 Zane Hunter
Alma , Ar
4
99
Nick Lawrence
Plainview , Ar
5
66
Jeff Joldersma
McClelland , Ia
6
6M
Andy Milliken
- Greenwood, Ar
7
21
Van Gemmell
Ponca City, Ok
8
60H
Brandon Henry
Ozark , Ar
9
7X
Mikey Bell
- Red Bud, Ar
10
379
Allen Owen
- Pocola, Ok
11
00
Brandon Wilson
Fort Smith, Ar
12
55
Chuck Bumgarner
Muskogee , Ok
13
6
Jason Payton
Greenwood, Ar, Ar
14
60
William Gould
- Calera, Ok
DNS
X-15
H Palmer
Muldrow , Ok
Front Wheel Drive - B Feature
Finish
Car
Driver
Hometown
1
919
James Poe
Gravette , Ar
2
777
Brian White
Mountainburg , Ar
3
13
Cody Smith
Booneville , Ar
4
88X
Dakota Poe
Gravette , Ar
5
3
Roger Rusher
Ozark , Ar
7
31
Skylar White
Mountainburg , Ar
8
73H
Corey Howell
- Hunstville, Ar
9
173
Shannon Howell
- Huntsville, Ar
10
42
Chris Beard
Rudy , Ar
Finish
Car
Driver
Hometown
1
3T
Carl Tuck, III
- Kibler, Ar
2
22
Gary Clark
Hackett , Ar
3
6
Bobby Mulkey
Alma , Ar
Finish
Car
Driver
Hometown
1
19
Dennis Slader
Muskogee , Ok
2
21JR
Clifton Drummond
Mountainburg , Ar
3
5
Wesley Bourne
Cameron , Ok
5
88
Chris Perkins
Rudy , Ar
6
10
Cody Collingsworth
Rudy , Ar
7
00
James Smith
Fort Gibson,, Ok
8
3T
Stefan Palmer
Lowell , Ar
9
76
Gene Gore
- Muldrow, Ok
10
40
Miranda Carver
- Lockesburg, Ar
11
66
Donald Ellenbarger
Van Buren, Ar
12
2
Jesse Garner
- Alma, Ar
13
33R
Fred Ross
Enterprise , Ok
DNS
5-0
Kenton Hughey
- Muskogee, Ok
DNS
42J
Justin Burt
- Lockesburg, Ar
DQ
41B
Jalen Brewton
Alma , Ar
DQ
X
Andrew Bohanan
Stigler, Ok
IMCA Sport Mod - A Feature
Finish
Car
Driver
Hometown
1
39
Steve Mullenburg
- Sparta, Mo
2
118
Logan Ellis
- Wagoner, Ok
3
4960
Kayden Menasco
- McAlester, Ok
4
77
Gerry Vaughn
Pocola, Ok
5
1
Ken McCarty
Rogers,, Ar
6
71
Cody Rongey
Booneville , Ar
7
25A
Ryan Adams
Fort Smith, Ar
8
1S
Tandy Sullivan
Spiro , Ok
9
86
Shawn Ply
- Joplin, Mo
10
1/4
Aaron Scroggins
Neosho , Mo
11
26H
Michael Holzman
Bokoshe , Ok
12
25X
Jimmie Wright
Piedmont , Ok
13
66
Levi Chipp
Latimer, Ia
14
14K
Nathan Clark
Muskogee , Ar
15
12X
Kyle Stevens
- Muskogee, Ok
Factory Stock (I-Stock) - A Feature
Finish
Car
Driver
Hometown
1
7A
Andrew Bohanan
Stigler, Ok
2
48
Chris Patterson
Muldrow, Ok, Ar
3
DT1
Mike Wiseman
Muskogee , Ok
4
4+4
Jerome Heinrich
Huntsville , Ar
5
48X
Shelley Carver
- Lockesburg, Ar
6
35
Kris Vaughn
- Pocola, Ok
7
17
Brent Grover
Pocola , Ok
8
3
Wesley Taylor
- Eufala, Ok
9
1N
Nick Korte
- Hunstville, Ar
10
3JH
Jason Hurt
Mansfield , Ar
11
77B
Robert Hunter
Haileyville , Ok
12
D28
Jay Anderson
- Springdale, Ar
13
77V
Joshua Vaughn
- Pocola, Ok
14
327
Dale Richardson
Muskogee , Ok
DNS
5
Keith Heaslet
Indianola , Ok
DNS
77
Kyle Woody
Crowder, Ok
Finish
Car
Driver
Hometown
1
327
Dale Richardson
Muskogee , Ok
2
26D
Dylan Davlin
Shady Point, Ok
3
17
Neil Johnston
Fort Smith, Ar
4
43
Dennis Schoenfeld
Van Buren, Ar
5
7X
Mikey Bell
- Red Bud, Ar
6
92J
Cody Jones
Fort Smith, Ar
7
32
Neil Kemp
- Kirby, Ar
8
9
Brint Hartwick
- Red Bud, Ar
9
19S
Kyle Slader
- Muskogee, Ok
10
74
Kent Bright
Sand Springs, Ok
11
40
Taylor Carver
- Lockesburg, Ar
12
5
Shawn Sweeten
Pocola , Ok
13
29
Clark Plyler
Glenwood , Ar
14
2
Thurmon Blanton
- Bonanza, Ar
15
92
Brandon Henry
Ozark , Ar
16
X13
Charles Shavalier
Fort Smith, Ar
17
94
Dustin Leatherman
Muskogee , Ok
18
60
Chuck Knight
Fort Smith, Ar
DNS
27
Ron Grover
Pocola , Ok
DNS
57
Jimmy Douglas
Spiro , Ok
DNS
39
Robert Southerland
Sallisaw, Ok
IMCA Modified - A Feature
Finish
Car
Driver
Hometown
1
89
Tate Cole
Fort Gibson, Ok
2
1
Ronny Gould
- Calera, Ok
3
9
Brint Hartwick
- Red Bud, Ar
4
21
Van Gemmell
Ponca City, Ok
5
33
Steve Mullenburg
- Sparta, Mo
6
1/2
Zane Hunter
Alma , Ar
7
7X
Mikey Bell
- Red Bud, Ar
8
3X
Daniel Tarkington
Checotah , Ok
9
3
Dan Womack
- Bixby, Ok
10
55
Chuck Bumgarner
Muskogee , Ok
11
6M
Andy Milliken
- Greenwood, Ar
12
379
Allen Owen
- Pocola, Ok
13
6
Jason Payton
Greenwood, Ar
14
60H
Brandon Henry
Ozark , Ar
15
66
Jeff Joldersma
McClelland , Ia
16
00
Brandon Wilson
Fort Smith, Ar
17
99
Nick Lawrence
Plainview , Ar
DNS
60
William Gould
- Calera, Ok
DNS
X-15
H Palmer
Muldrow , Ok
Front Wheel Drive - A Feature
Finish
Car
Driver
Hometown
1
919
James Poe
Gravette , Ar
2
777
Brian White
Mountainburg , Ar
3
13
Cody Smith
Booneville , Ar
4
4
Tom Paulson
Spiro , Ok
5
88X
Dakota Poe
Gravette , Ar
6
18H
Matt Hobbs
Subiaco , Ar
8
73H
Corey Howell
- Hunstsville, Ar
9
31
Skylar White
Mountainburg , Ar
10
42
Chris Beard
Rudy , Ar
11
173
Shannon Howell
- Huntsville, Ar
12
3
Roger Rusher
Ozark , Ar
Finish
Car
Driver
Hometown
1
6T
Christopher Tuck
Van Buren, Ar
2
3T
Carl Tuck III
- Kibler, Ar
3
81
Johnny Gregory
Alma , Ar
4
22
Gary Clark
Hackett , Ar
DNS
6
Bobby Mulkey
Alma , Ar
Late Model - Dash for Cash
Finish
Car
Driver
Hometown
1
52
Dillon Rupe
Broken Arrow, Ok
3
27
Brandon Mitchell
- Muldrow, Ok
4
15L
Danny Padilla
Muskogee, Ok
Photos from the Annual Car Show of the cars, activities, vendors and winners.
We greatly appreciate ALL of the participants, fans and non-profit organizations that showed up to provide us with all of the great tasting food, beverages and deserts.
A BIG thanks to Trader Mike Allen for getting the swap meet put together and set up in short notice.
We also want to say thanks to John Smith, Jr., along with Billie House, from Smith Chevrolet Cadillac for the use of the car lot for this event.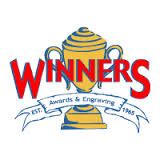 Here is your list of winners:
• IMCA Modified: Jason Peyton (6)
• IMCA Sport Mod: Cody Rongey (71)
• Pure Stock: Chris Perkins (88)
• Factory Stock: Justin Johnson (55)
• Super Stock: Neil Johnston (17)
• Mini-Stock: Chris Tuck (6T)
• Front Wheel Drive: Roger Rusher
• BEST OF SHOW (Race): Neil Johnston (17)
• Best Paint (Custom): Delbert Stalling
• Best Interior (Custom): Sandy & Larry Lahaie
• Best Engine (Custom): William Waters
• BEST OF SHOW (Custom): Brandon Hutton
The 2015 Registration Form is now available by clickong o the image below or on the Registration links in either the top, bottom or side menus.
There is NO registration fee for 2015! That's right, it is completely FREE! Plus, it is now even easier than ever to register. In fact, you can even register from your phone or tablet!
We are asking that EVERYONE who thinks they MIGHT race with us in 2015 to fill out this form. Everyone who races at Tri-State Speedway in 2015 MUST have a completed registation form on file with the track in order to be paid any winnings. Handwritten forms will not be accepted, as this form is very simple to complete.
We also ask that everyone fill out this form ahead of time for several reasons. By filling out this form online, it will greatly decrease the chances of mistakes being made, either by you or the track. It will also decrease your check in time at the track by not having to fill out a form on your phone (or someone else's), tablet, or laptop while at the pit shack. The only requirement to filling out this form is that you have internet access.
Please pass along this information to any racer that you know. Remember, it is FREE to register and there will not be any fees associated with registering with us at anytime in 2015.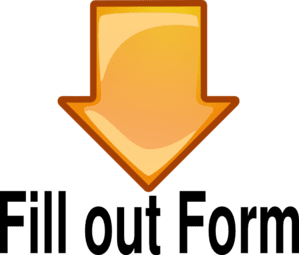 The official flyer for the 36th Annual Cecil Harlan Memorial Kegger presented by Smith Auto Group is now available for viewing and printing. The flyer has all of the gate times, admission pricing and schedule of events listed.
The mighty fast late models will make an appearance again at this year's Kegger, after an absence of several years. This year also marks the return of the International Motor Contest Association (IMCA) sanctioning to the track for the Modified and Sport Mod classes. This will make these classes eligible for national point fund monies and awards at the end of the season.
Classes for the 36th running of this season opening event will include the Mini-Stocks, Front Wheel Drives, Pure Stocks, Factory Stocks, Super Stocks, IMCA North/South Sport Mods, IMCA Modifieds and Late Models!
A large number of cars are expected for this event which boasts a payout purse of over $31.000.
The event is scheduled to start on Thursday night, March 26th with an open practice session for all classes. The event will continue on Friday night, March 27th with qualifying races for all classes. Finally, the Kegger will wrap up on Saturday night, March 28th with feature racing in all classes.
Be sure to check out the other links on our website for other track information.
Here are the race procedures for this weekend:
Friday night:
Draw for heats.
*Top 12 qualifiers from total number of heats will redraw for A qualifier.
*Everyone else will line up heads up in a B or B features then the top 12 out of B's will start behind the A qualifiers based on finishing position of their B or B's.
*The top 4 from Friday's A qualifier are locked in to Saturday's A feature and the next 4 will be locked into Saturday's B or B's.
Saturday Night:
*Everyone else will draw Saturday for last chance heats and will start the B or B's according to how they finish in the Saturday heats.
*The top 16 from Saturday's B or B's will make the A feature behind the top 4 qualifiers from Friday based on finish.
*20 cars will start the A feature and someone from the stands will redraw the top 4 qualifiers before the start of the A feature to determine line up of first two rows.